I was going to put this in the MP3 topic to make it more appealing, but I can't label it NSFW if I do, so anyways:

So when bringing in jerks who break their bond or destroying antagonistic civilizations can't quite pay the bills, galactic bounty-hunter extraordinaire Samus Aran dyes her hair brown and goes to Brazil to pose topless.

Here are the facts of the case: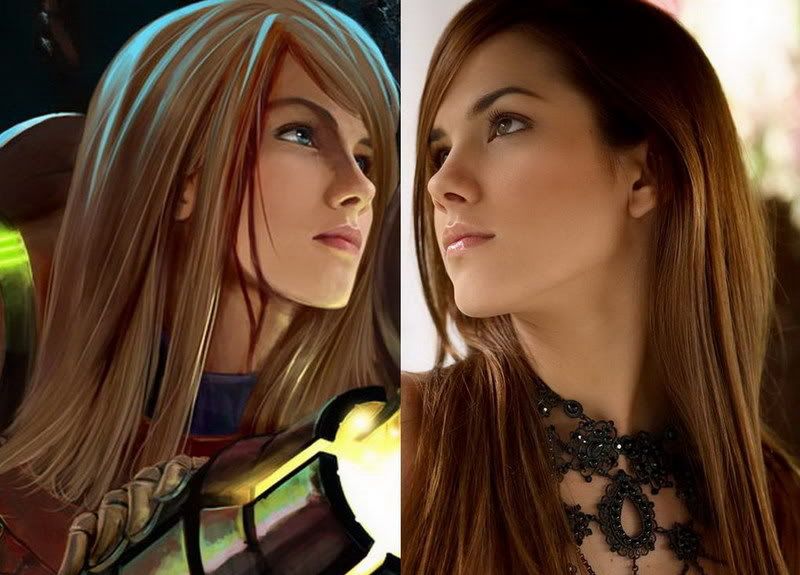 Samus Aran is the woman on the left, she is wearing her alien-made heavy-infantry exoskeleton that is her trademark. The girl on the right is "Roberta Murgo".

Samus Aran saves universes by committing genocide, and her alter-ego doesn't look to be made of plastic, so as you can see they are both beacons of hope in their respective fields in a cold unloving universe.

Also, as you can see they are the same person. Just in case you don't believe me, I'm going to say it louder, and with breasts this time




Obviously Samus thinks she can pull this deception off because we all get so blinded by her Varia suit we basically couldn't recognize her without it if we just saw her on the street.


I'd post more pictures of blonde Samus but they're all wrong so we're going to have to go with brunette Samus.




In this picture Samus is obviously contemplating all those species of predator she single-handedly drove to extinction when the photographer told her to give him "pensive".




Here she is almost certainly thinking how easy it would be for her to kill you if you were irritating.




Here the photographer is almost certainly thinking the same thing, so he is eager to get her input on the success of every shot.




Motivation: How one day she is going to kill Ridley and it'll stick this time.

That's good for now I think, I got most of the pictures from here so if the hotlinks go down then there you go.

Any others were an easy GIS (use her nom de plume, not her real name).